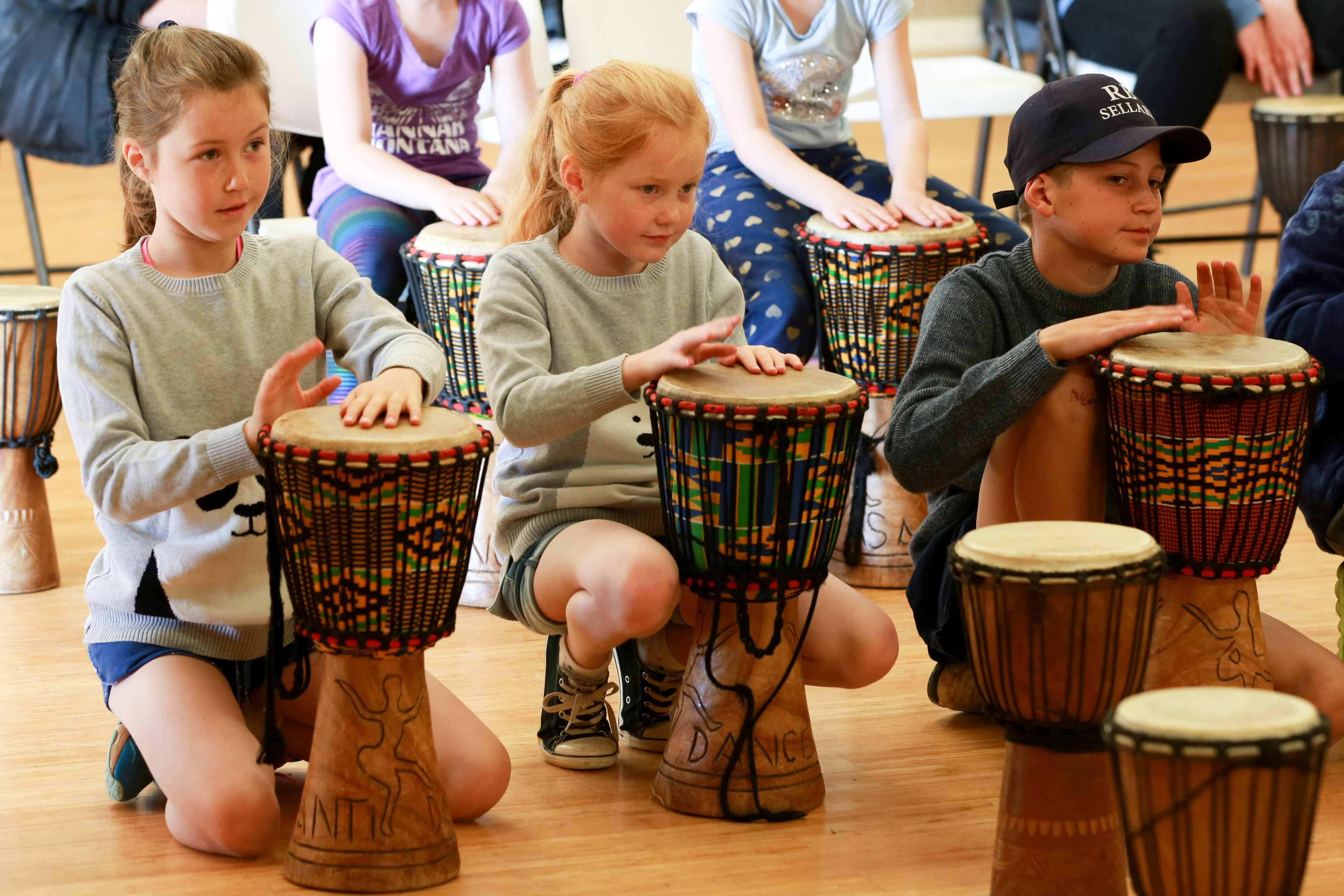 African Drumming Workshop
Our drumming workshops introduce the basic skills and techniques of djembe drumming and move from learning simple rhythms to creating polyrhythmic and more complex patterns.
Our experienced African performers make the workshops fun, educational, supportive and inclusive, ensuring everyone is working together to bring the music to life.
These workshops are a fantastic way to bring your community together and are known for improving mental and physical well-being.